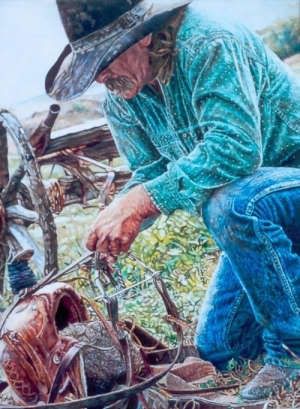 He had a different way
of looking at the land,
the trouble at hand
or any circumstance
that might just come along.
And while much in the world has changed
the pull of the mountains and the range
for him has always been strong.
His back to the wind
he placed the last post
and at last the days work was done.
The seasons changed again and again
the work got harder
but he still rose with the sun.
The posts became heavy
bails of wire he'd need some help
but he just pushed himself more.
His back now ached
and his legs tired quickly
even his bed made him sore.
Over the years
he's always done his best
right up to the present tense
and he's measured his life in cedar posts
and miles of barbed wire fence.